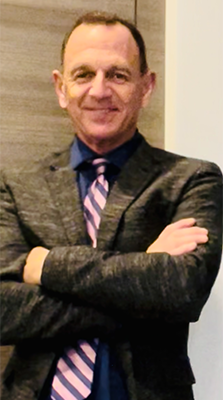 Steven M. Pesso
Mr. Pesso has tried over 175 Jury and Non-Jury Trials. He has argued before the Florida Supreme Court. Several of his cases have been featured on ABC's 48 Hours, the Justice Files, National, Network, Cable, and Local News.
Mr. Pesso focuses his practice on Family and Criminal Law, and has been doing so in Boca Raton since 1991.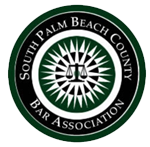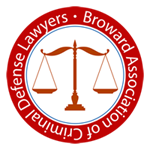 Professional Experience
Mr. Pesso's experience  comes from over 30 years of trials, depositions and mediations of complex family and criminal law cases. He has advocated for clients in over 175 trials before Juries and Judges, and conducted countless numbers of evidentiary hearings, depositions and mediations.
Mr. Pesso has briefed and argued before our State Supreme Court. Three of his cases have been heard by our State's Highest Court. Mr. Pesso has numerous published opinions on behalf of his clients from the Fourth District Court of Appeal.
Highlighted In The News
Mr. Pesso has handled high profile cases that have been featured on Network, Cable and Local News, as well as being feature stories on ABC's 48 Hours, National and Local Newspapers.
Precedent
He has conducted trials and worked on appeals of cases that resulted in precedent setting Case Law, and changes to Statutory Law in Florida.
Accessibility To Clients
Steve takes a hands-on, personal approach to each and every case.  He is available to clients, and timely responds and returns all telephone calls, texts messages and emails. Each client gets his cell phone number. Being well aware of the stress his clients experience during these difficult times, Mr. Pesso is available to speak to them regularly during their time of crisis.
Contact Us Today To Have Your Case Evaluated 
What Our Clients Have To Say About Us
When it comes to family court, the stakes couldn't be higher. Family dynamics are likely shaped forever as a result of the outcome. It was 8 years since Steve won our case and I've had all of that time to contemplate how important it was to have the right attorney on my side and to write this testimonial. I literally feel that we had one shot at it and I consider myself lucky that I happened across Steve to represent my family in my child custody case.
In a case such as mine, emotions run high and the vulnerability of us as the client is at a level where we need the strength and experience that he has to offer. I felt confident and for the first time leading up to the trial was able to once again feel hope, which is what I was sorely lacking before I met Steve. I have not and would not hesitate to recommend him.
Chris
ABSOLUTELY GREAT ATTORNEY-HIGHLY SKILLED, GREAT LITIGATOR, RESULTS ORIENTED
Steven Pesso finished my divorce and was always AVAILABLE. One thing that I really liked about him is that he is not an alarmist. He always tries to get the best results for his clients without "stirring up the pot" HE is an excellent litigator and always has his clients best interests at heart. He knows how to get your divorce done. I have also referred him numerous clients – I think he is among BOCA's BEST attorneys and would not hesitate to recommend him!
Posted by anonymous
I had a very rough and complicated divorce – which involved children, a business, and debt. Steve was referred to me as the best Family Lawyer- and he truly is! He is smart and professional, compassionate and very detailed. He knows the law and he will truly do what best for his client. He was by my side the entire time, he coordinated all the professionals and kept the hours to a reasonable minimum. He does not over bill and he lives up to his reputation as the best. He settled my divorce so me and my children can move on. I am grateful for him and his team!
Posted by Heidi